Best Selection of Inflatable Rental Vancouver WA
Keeping the kids entertained and guests happy has never been easier or more affordable than with our inflatable rental Vancouver WA options. Fun for the whole family, our selections of party equipment, games, and inflatables add joyful memories and endless hours of fun to any celebration. Our team of party experts is here to prove to you why we're the trusted choice for supplies and equipment no matter what the occasion is.

Inflatable rental Vancouver WA selections add interaction and healthy activity to a wide variety of events. We're a popular choice for birthday parties, school fundraisers, church festivals, and everything in between. We're proud to serve the Vancouver, Washington, area with unbeatable options that don't break the bank.

Take your upcoming celebration to the next level by including one of our inflatable rental Vancouver WA selections. Our dozens of repeat customers continue to choose our team of friendly, helpful party people to assist with their upcoming events because they know we prioritize top-quality products, on-time delivery, and massive amounts of FUN! Book your inflatable online today or give us a call at (503) 254-6412.

Get Started Here!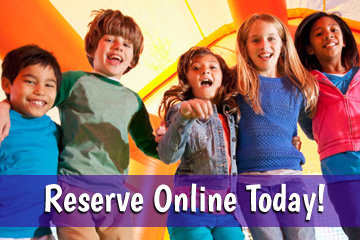 Order-by-Date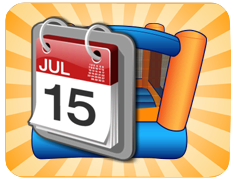 Bounce Houses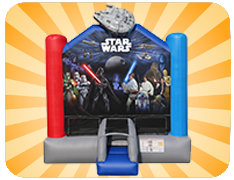 Slides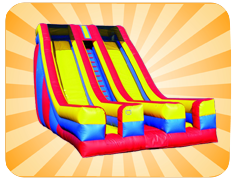 Interactive Games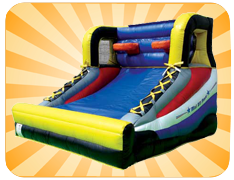 Obstacle Courses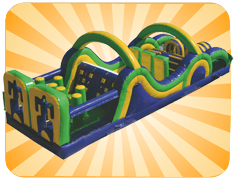 Water Fun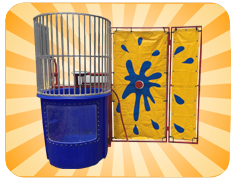 Laser Tag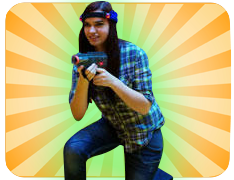 Concessions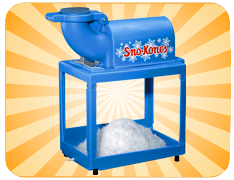 Carnival Games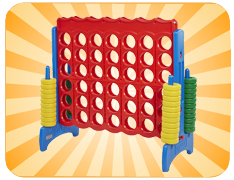 Mini Golf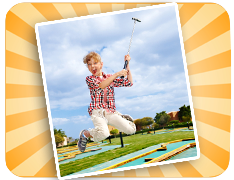 Other Rentals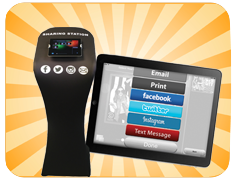 Casino Night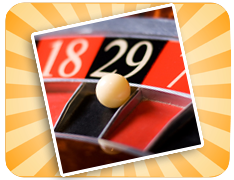 Party Packages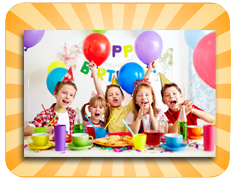 Airbrush Tattoos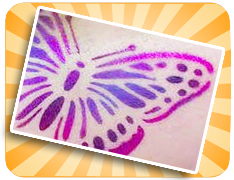 Foam Parties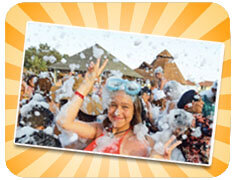 New All Kinds of Options for Inflatables for Rent Vancouver WA
Your options are endless with our inflatables for rent Vancouver WA! From bounce houses and water slides to obstacle courses and outdoor games, we have everything you need to make a lasting, unforgettable experience for all of your guests. Customers choose the experts at Parties Inc because we'll work with your budget, location, timeframe, and specific party needs.

Perfect for kiddos ages two and up, our inflatables are safe, durable, and interactive. Depending on the size of the inflatable and the ages of the children, five to fifteen kids can fit at once. Our inflatables for rent Vancouver WA are ideal for indoor or outdoor events all year round. From smaller options that will fit on your driveway to giant inflatables that will fill a school gym, we have convenient and appealing choices for every occasion.

It's our goal to provide top-quality service and selections so that you can focus on the important details of your party while we handle providing the fun. Book your inflatable online using our convenient scheduling system or get in touch with us at (503) 254-6412.

Rent Inflatables Vancouver WA and Get the Party Started!
With a versatile, colorful, engaging selection of rent inflatables Vancouver WA, we're confident you'll find the right fit for your event, no matter the theme, budget, or timeframe. Planning perfect parties is our passion, so partner with Parties Inc for plenty of playfulness!

Our large obstacle courses make great additions to school field days or festivals, carnivals, and church camps while our smaller party rentals Vancouver WA combos are ideal for backyard setup with a small to medium-sized guest list. When you're ready to rent inflatables Vancouver WA, you can rest assured you have a wide variety of options for every occasion with our amazing inventory.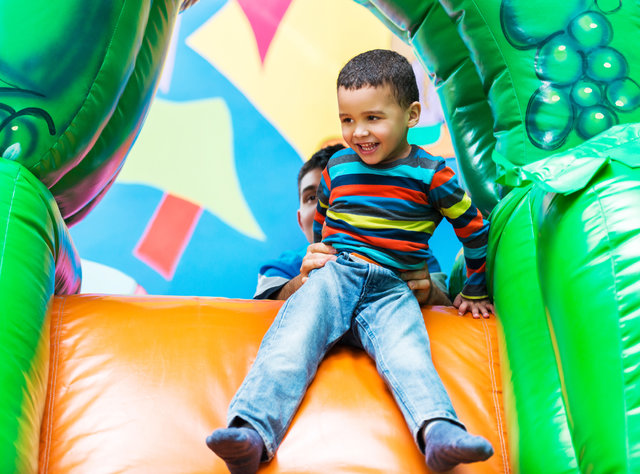 Our range of inflatables makes great additions to a wide variety of events, big or small, including birthday parties, graduations, school festivals, field days, church camps, employee retreats, college class days, holiday get-togethers, neighborhood block parties, family reunions, and everything worth celebrating in between.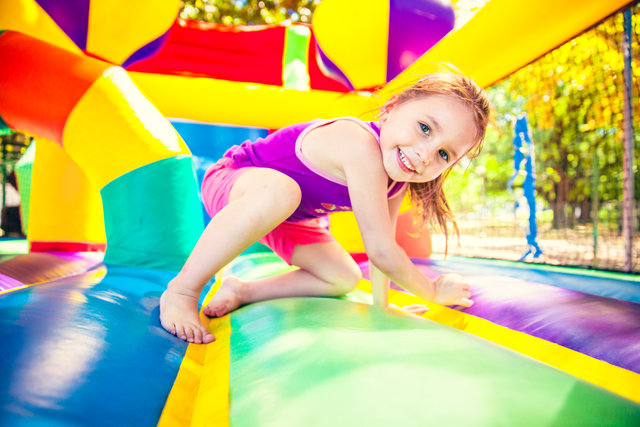 Inflatable Games Vancouver WA That Entertain for Hours
There's no shortage of fun with our first-rate selection of inflatable games Vancouver WA! Our game selection is hands down one of our most popular rentals because they offer hours of entertainment to everyone in attendance. Whether you're participating or not, watching people play these games is just as fun as playing yourself!

Perfect for picnics, school events, carnivals, church camps, employee team-building, and other group activities, our inflatable games Vancouver WA are always a hit. From skee ball and baseball toss to the bungee challenge and giant joust arena, we have something for everyone. Take a look at a few of our most popular games below:

Perfect for picnics, school events, carnivals, church camps, employee team-building, and other group activities, our inflatable games Vancouver WA are always a hit. From skee ball and baseball toss to the bungee challenge and giant joust arena, we have something for everyone. Take a look at a few of our most popular games below:

Axe Throw: One of our latest additions to our inflatable games collection, axe throwing is a trendy, entertaining hit! Guests love to create competition around who can hit closest to the bullseye target. This inflatable is 10 feet wide by 14 feet deep and 12 feet high and rents at $249 for four hours.

Skee Ball: Test your skee ball skills and see how many points you can earn! This is a classic inflatable game that never runs out of style and makes a great addition to a carnival-themed event. This game is 10 feet wide by 26 feet deep and 10 feet high. It rents at $175 for up to four hours.

Bouncy Boxing: Fun for school or church events, bouncy boxing is completely safe! Two players will put on a padded helmet and oversized boxing gloves for a light-hearted boxing match that usually ends in lots of laughter. The ring is 19 feet deep by 19 feet wide and seven feet high with a rental time period of four hours for $350.

Why Choose Us For Your Inflatables in Vancouver
Over the years we've become the go-to trusted provider of inflatables in Vancouver. As a fully insured and licensed inflatable company with years of experience throwing the absolute best of the best parties, you can rest assured that we only use the highest quality equipment from reputable manufacturers.

All of the equipment you rent from us is properly sanitized before and after each use, so you never need to worry about what condition your rentals will arrive in and if they'll get the job done for your event. We carry only the safest inflatables in Vancouver that are made with lead-free, fire-resistant materials from trusted manufacturers, so you can enjoy the party knowing your guests are safe. Let us worry about the entertainment so you can focus on enjoying your event!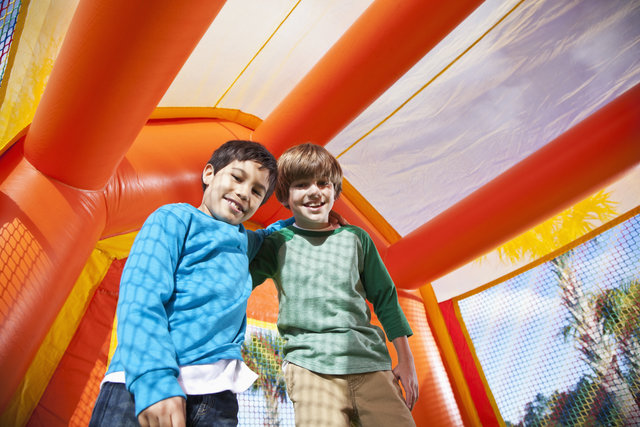 We've created a convenient online booking system so you can browse our inventory and shop from the comfort of your home, but you're always welcome to give us a call at (503) 254-6412 for any questions. As a locally owned and operated business, we're excited to play a role in creating special memories with you, your family, your friends, and your community.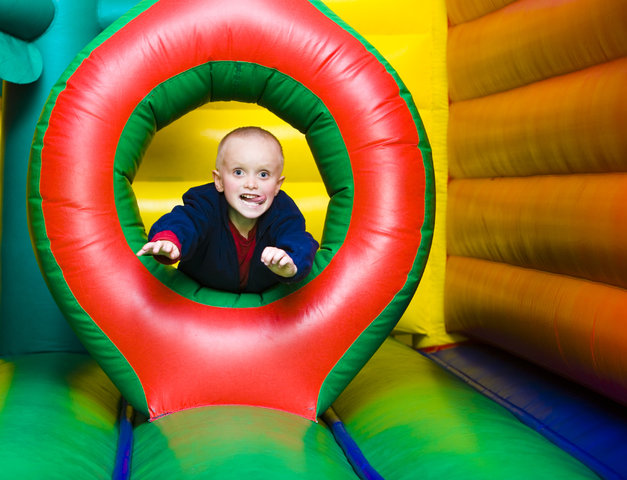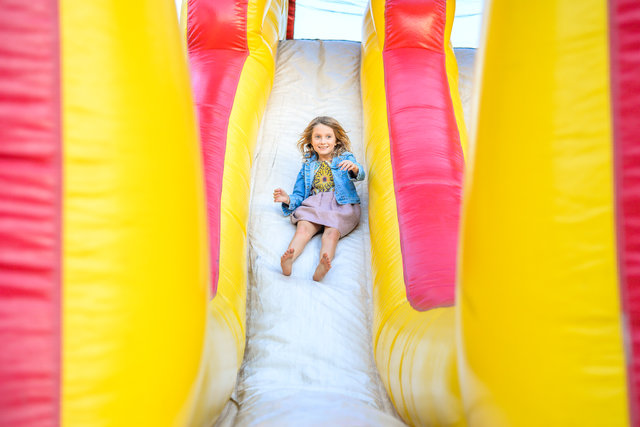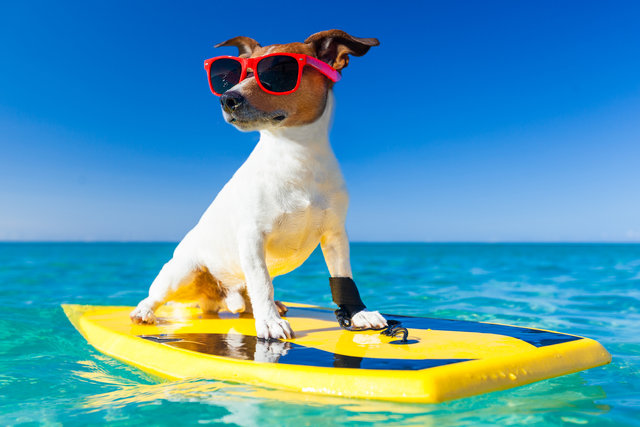 Delivering Fun All Over with Inflatable Rentals Near Me
We're happy to offer our inflatable rentals near me to a large portion of Clark County, and to extend our service areas into Portland OR, Maywood Park OR, Gresham OR, and Fairview OR, among other areas. We service the following zip codes: 98607, 98663, 98668, 98687, 98660, 98664, 98682, 98661, 98665, 98683, 98662, 98666, and 98684.

We're proud to have partnered with local businesses, churches, community organizations, and daycare centers to provide our top-quality, safe, and reliable inflatable options. Make Vancouver Public School field days, homecoming, fundraisers, and other school-related events memorable and well-attended with our wide range of bounce houses, inflatables, obstacle courses, and outdoor games.

Our customers enjoy setting up outdoors at Pacific Community Park, Leverich Park, Orchards Community Park, and countless others for larger community events or for a change of scenery. Be mindful that there might be specific park restrictions to abide by or additional equipment required. We're happy to help guide you through your rental options as well as any other specifics for your event location, whether it's for a birthday party, family reunion, or anything in between.

There's no need to spend hours searching for the best inflatables with the team at Parties Inc. Our helpful, friendly party experts will help you with all the little details so you can focus on putting on a great event. If you have any questions about if our slides can be delivered to your area, give us a call at (503) 254-6412 to get the party started!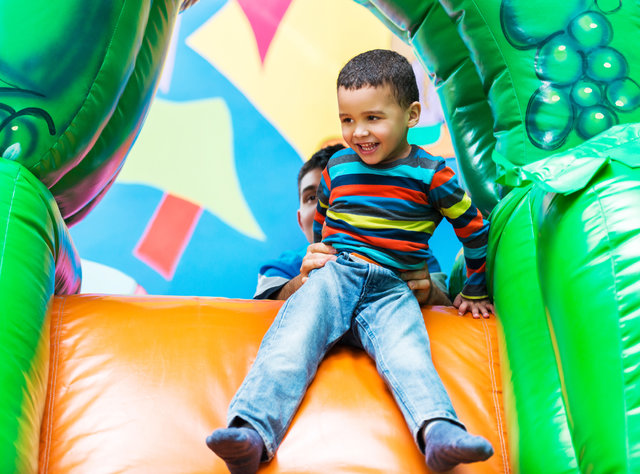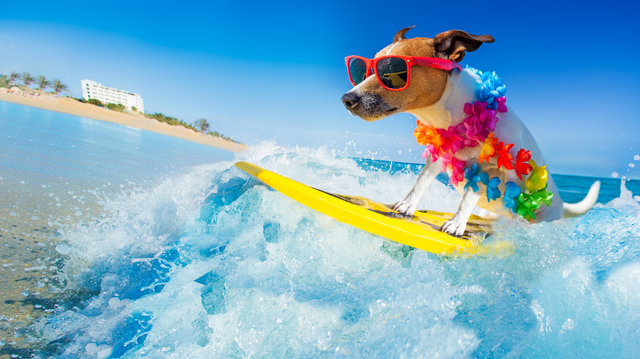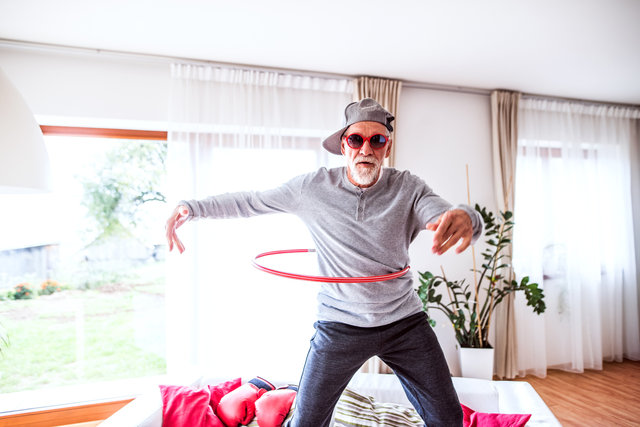 How to Book our Vancouver WA Inflatables
Booking our Vancouver WA inflatables is a super simple and painless process with our online booking system! Just browse our inventory of amazing options, find the best inflatable for your event and click the yellow "Add to Cart" button, choose your event date, pick your event start time and end time, provide additional contact details, then check out! Making your child's day is as easy as unlocking your phone and pressing "add to cart!"

Please note that the start and end times of your event do not include setup or take downtime. Our team of Vancouver WA inflatables experts will come before and after your selected times to make sure we're out of your hair before the fun begins! Once you check out online, you'll receive a confirmation email from ourteam, as well as reminders leading up to the event. A digital copy of your rental contract is also available. We make the online planning process SO simple and straightforward, but if you have any questions or concerns, don't hesitate to give us a call at (503) 254-6412!

Inflatables in Vancouver WA FAQs
We understand you might need additional information about our inflatables in Vancouver WA before booking online, which is why we've created a convenient list of frequently asked questions for you to browse. Let us know if you have any further questions by giving us a call at (503) 254-6412!

Q.
How much does it cost to rent inflatable games?
A.
Our games are easily one of our most popular inflatable options because they provide hours of fun and entertainment for EVERYONE at the event. Our most affordable game option is the Bullseye Ball, which begins at $150 for four hours of rent time. All of our inflatable games are well worth their reasonable price point, and they range from $150 to $475. These are wonderful additions to family reunions, carnivals, school fundraisers, festivals, and more!

Q.
What age range can use the inflatables?
A.
Most of our inflatables are recommended for ages two and up with adult supervision, but there are definitely certain age groups that prefer certain types of inflatables. For instance, our bouncers are most popular with children ages 3-9, while our obstacle courses are enjoyed by preteens and teenagers. Our interactive games are fun for all ages and are a great way to get a large group of people to interact with one another.

Q.
Can we set up inflatables indoors?
A.
Yes! Some of our inflatables are perfect for indoor use, including our combos, dry slides, obstacle courses, and games. Depending on the size of the inflatable, they typically fit inside school gyms or rec centers, fellowship halls, and cafeterias. We just need to verify that the entrances to these locations are wide enough and that our trucks have easy access. Give us a call at (503) 254-6412 to see how we can bring our inflatables in Vancouver WA to you.

5-Star Reviews for Vancouver WA Inflatables for Rent
Use our trusted, 5-star reviewed company for Vancouver WA inflatables for rent to help make memories for every special occasion. Our stellar selection of inflatables, outdoor and indoor games and obstacle courses will help create lasting memories for all involved.

We're thankful for our amazing repeat customers who choose our team at Parties Inc for all of their Vancouver WA inflatables for rent needs for important events like birthdays, retirement celebrations, graduations, birth announcement parties, and everything in between. Take a look at what our customers have to say about our bounce houses below:

"Parties Inc did a great job supplying the inflatable (Giant Slide) for our event! They arrived early, provided great service, and everyone loved the inflatable. Great to work with and will use again."
-J. Miles
"Parties Inc. does an amazing job for us at Dozer Day. They go above and beyond. It is so nice to have businesses like this in our community who understand the importance of giving back."
-Dozer Day Foundation
"Our 5th grade farewell event sponsored by Truman PTA at Truman Elementary was a great success! The kids LOVED the Beat the Bucket game!"
-T. Davis