Alien Pin Ball
Actual Size: 2X4
Monitors: 1
Description
Enjoy our "out-of-this-world" pinball carnival game. Pull a lever and watch as the multi-colored balls go racing through space. How many points can you land on?
This game measures 23 x 70.5 x 8.5 in.
Delivery fees may apply. See our FAQ page for more informationand for minimum delivery information. Your delivery fee will be calculated during the reservation or quote process.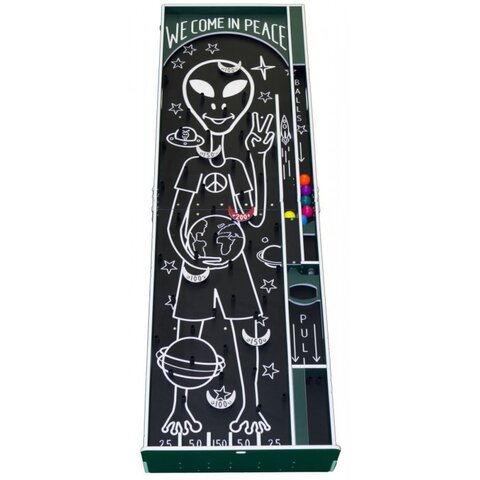 How to Play:
Players pull the lever to see how many points they can score. Three balls are provided.
The operator is responsible for:
Providing the ball to the player and providing instructions.
For assuring that players are playing safely.
That players are not removing balls from the playing area.