Axe Throw
Description
Axe throwing is becoming a big hit at entertainment centers nationwide!, Our inflatable version is a safe alternative to real axe throwing! This creatively themed unit will be a hit at your event!

Base price is for a rental period up to 4 hours in length. Additional hours can be added at $20.00 per hour. Delivery fees may apply. See our FAQ page for more information. Your delivery fee will be calculated during the reservation or quote process.

Our Axe Throw Inflatable is 10 feet wide by 14 feet deep and is 12 feet high. One attended is required to monitor play while children are playing. This attendant can be someone that you provide, or Parties Inc. can provide an attendant at an additional cost.

This inflatable can be set up on grass, a drive way, school black top, or inside a gym. A set up area of 14 feet wide by 19 feet deep by 13 feet high is required. A regular 15 amp circuit is equired with nothing else running on it. Normally, your back yard outlet will work fine! The inflatable must be plugged into the power source at all times during operation. For instances where power is not available, we have generators available for rental.

Park & Street Set up: Set up in a park requires permission from the park. A copy of the permit that shows approval of the bounce house needs to be provided at the time of reservation. Set up on a street requires a permit from the city and for the street to be completely shut down with city provided barricades. No cars can move within the set up area the lengh of time the bounce house is set up.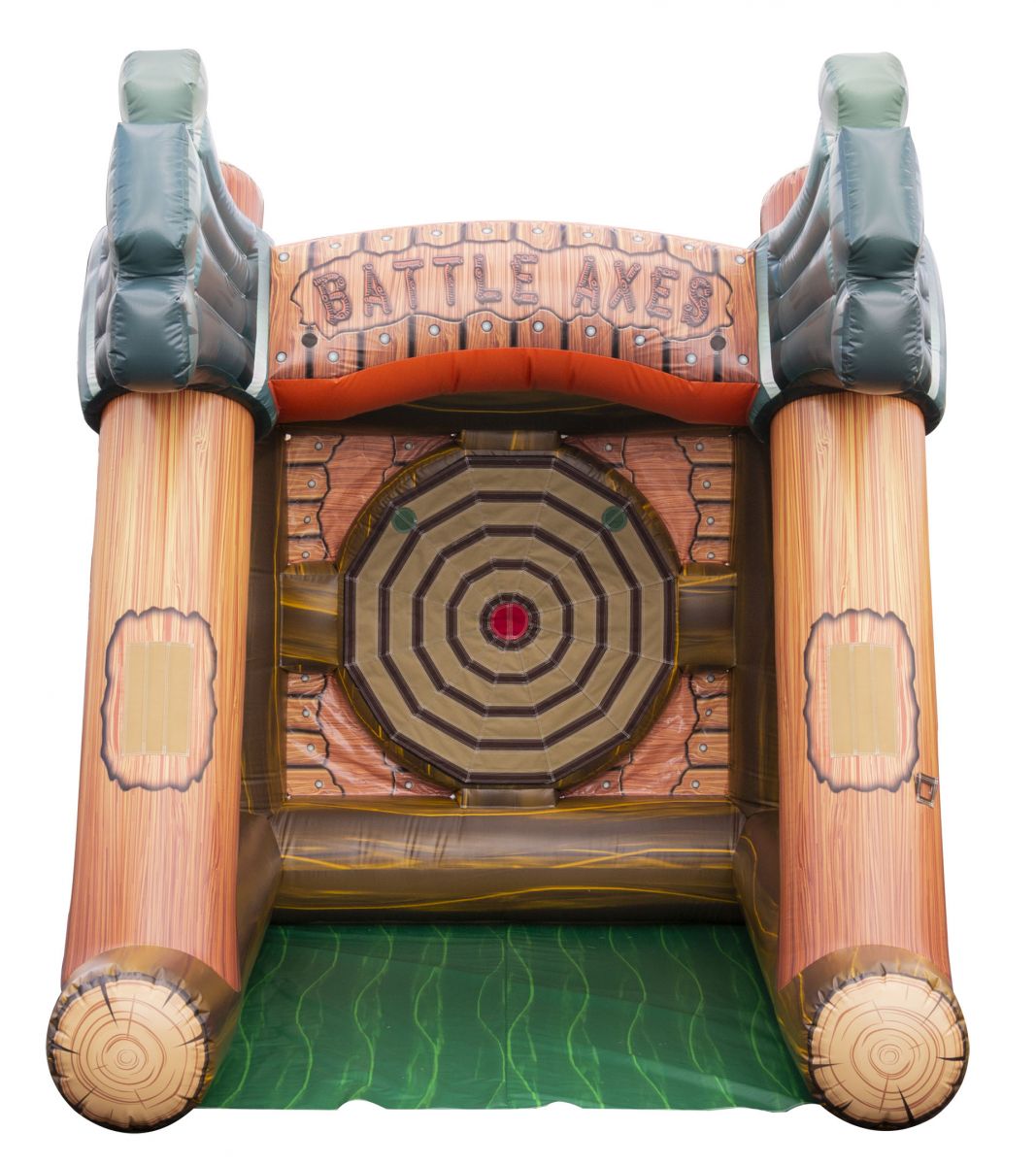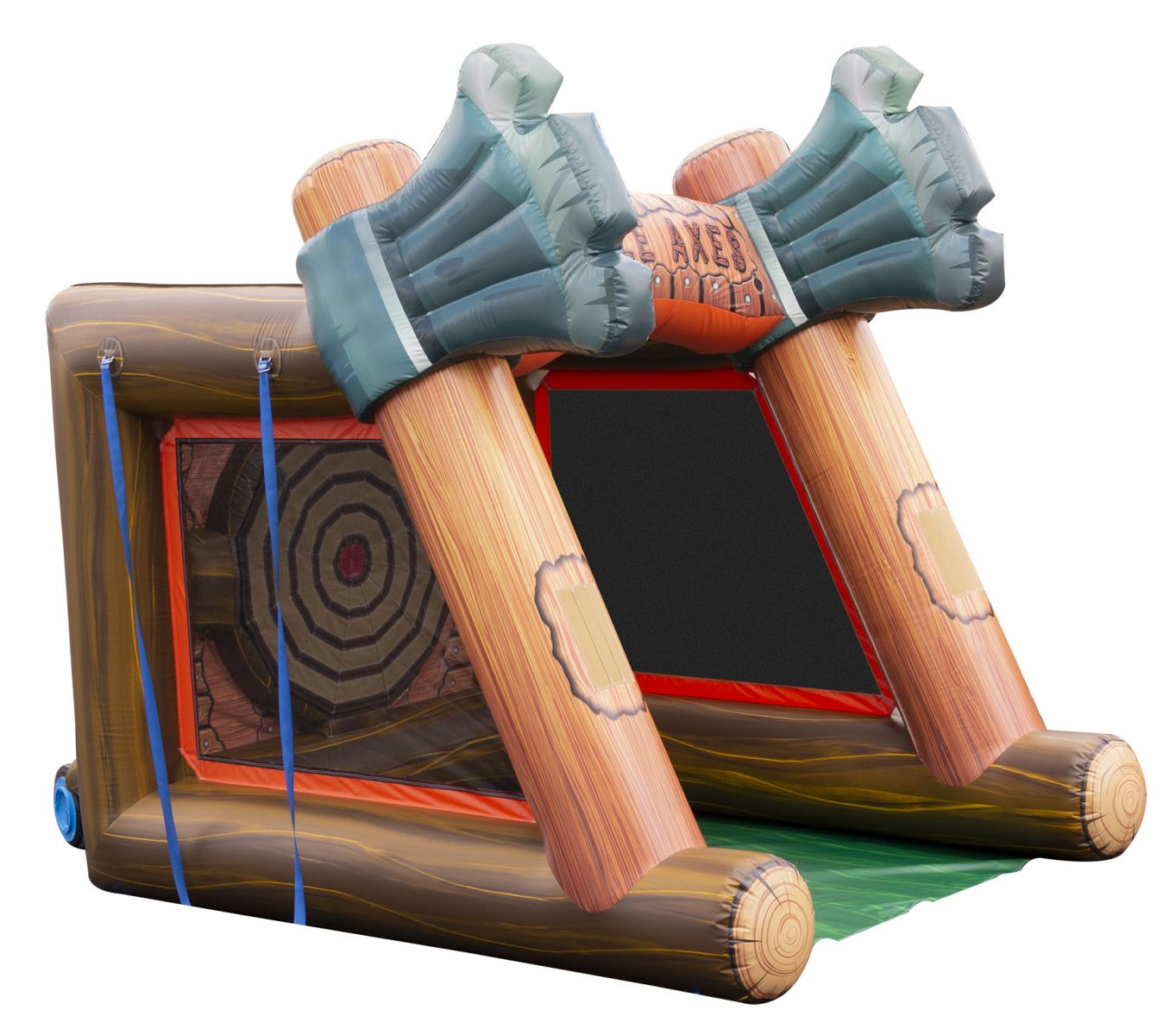 How To Play:
Players must stand 10ft in front of the velcro target and throw the velcro axe at the target. The person who hits closest to the bullseye wins.
The operator is responsible for:
Monitoring the inflation of the unit, removing everyone from around the unit if there is a power loss.

For assuring that players are clear of target area before axes are thrown.

That players are not climbing on unit or abusing the Velcro axes.