Frog Hop Table Top
Description
Use the mallet to launch frogs onto lilly pads in this classic game.
Delivery fees may apply. See our FAQ page for more information. Your delivery fee will be calculated during the reservation or quote process.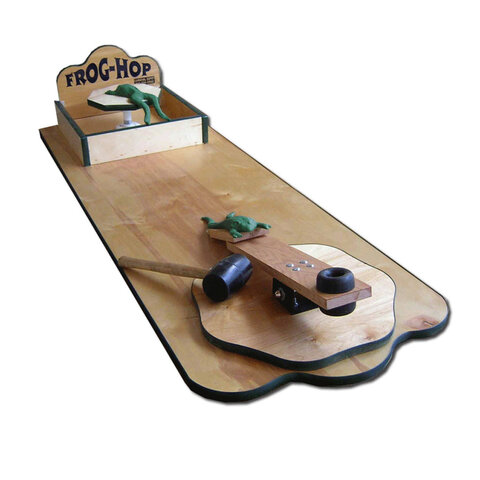 How to Play:
Players use the rubber mallet to launch rubber frogs onto the lilly pad. Three frogs are included. It is pretty difficult to land frogs on the lilly pad.
The operator is responsible for:
Gathering frogs and providing them to players.

For assuring that people are at a safe distance from player swinging mallet.

That players are not abusing the launcher or frogs and not removing frogs from the playing area.