Monster Blast
Description
Kids of all ages will love this exciting, monster-blasting game. Players can try to knock down monsters with the built-in dart gun!
This game measures 23 x 70.5 x 35.5 in.
Delivery fees may apply. See our FAQ page for more informationand for minimum delivery information. Your delivery fee will be calculated during the reservation or quote process.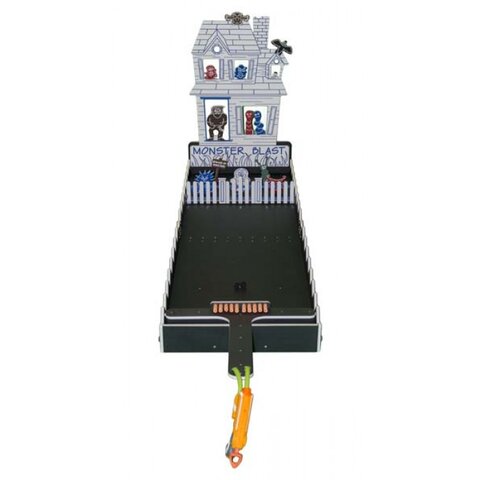 How to Play:
Players try to knock down monsters by shooting nerf darts at monster targets.
The operator is responsible for:
Providing instructions and darts to player.
For assuring only targets are shot at.
For assuring that players are playing safely and do not remove darts from the playing area.