Over Under Carnival Game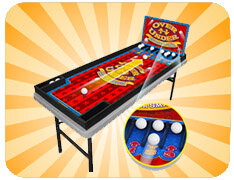 $100.00
Please call to reserve this item.

Description
The over under carnival game of skill allows players to roll all 6 balls down a game board with numbers posted at the end of the lane. Then add up the total of the sum that the balls rolled to. If your total is under 11 you are a winner, if your total is over 30 you also win.
Delivery fees may apply. See our FAQ page for more information. Your delivery fee will be calculated during the reservation or quote process.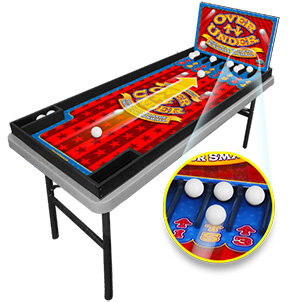 O